CATALYST ARMS
ACCELERATED PERFORMANCE
CATALYST ARMS
American Made Performance Firearm Components
Time behind the gun combined with innovative design and the right materials results in uncompromising performance
FAST TRACK™ ARCA RAIL PRECISION RIFLE HAND- GUARD
NEW! FAST TRACK ™ precision rifle hand-guard with an integrated Arca style rail for AR-15s and the Ruger Precision Rifle. Designed for precision rifle competitors and long-range shooters, Fast Track™ has the features they have asked for in a handguard such as an integrated Arca Swiss style rail, flat sides and bottom, a smooth top for greater scope clearance, M-LOK® slots and ease of installation
RUGER PC CARBINE HARDPOINT™ ACCESSORY MOUNTING SYSTEM
We created another game changer following our best selling Mag Release Extension and Hammerhead Bolt Knob. Our Accessory Mounting system Provides three M-LOK R mounting locations for lights, lasers, vertical forward grips and other accessories. It also provides much needed integral ambidextrous push button QD sling mounting points for the forend and butt stock.
RUGER PRECISION MAG RELEASE AND HAMMERHEAD BOLT KNOB
America's number one Mag Release Extension! Improved ergonomics and sure disengagement of the mag catch allow for much easier and quicker mag changes.
Our large, oversized knob is designed to provide a secure grip on the bolt handle in any and all conditions. Features a contoured "waist" for pushing bolt knob up with your trigger finger.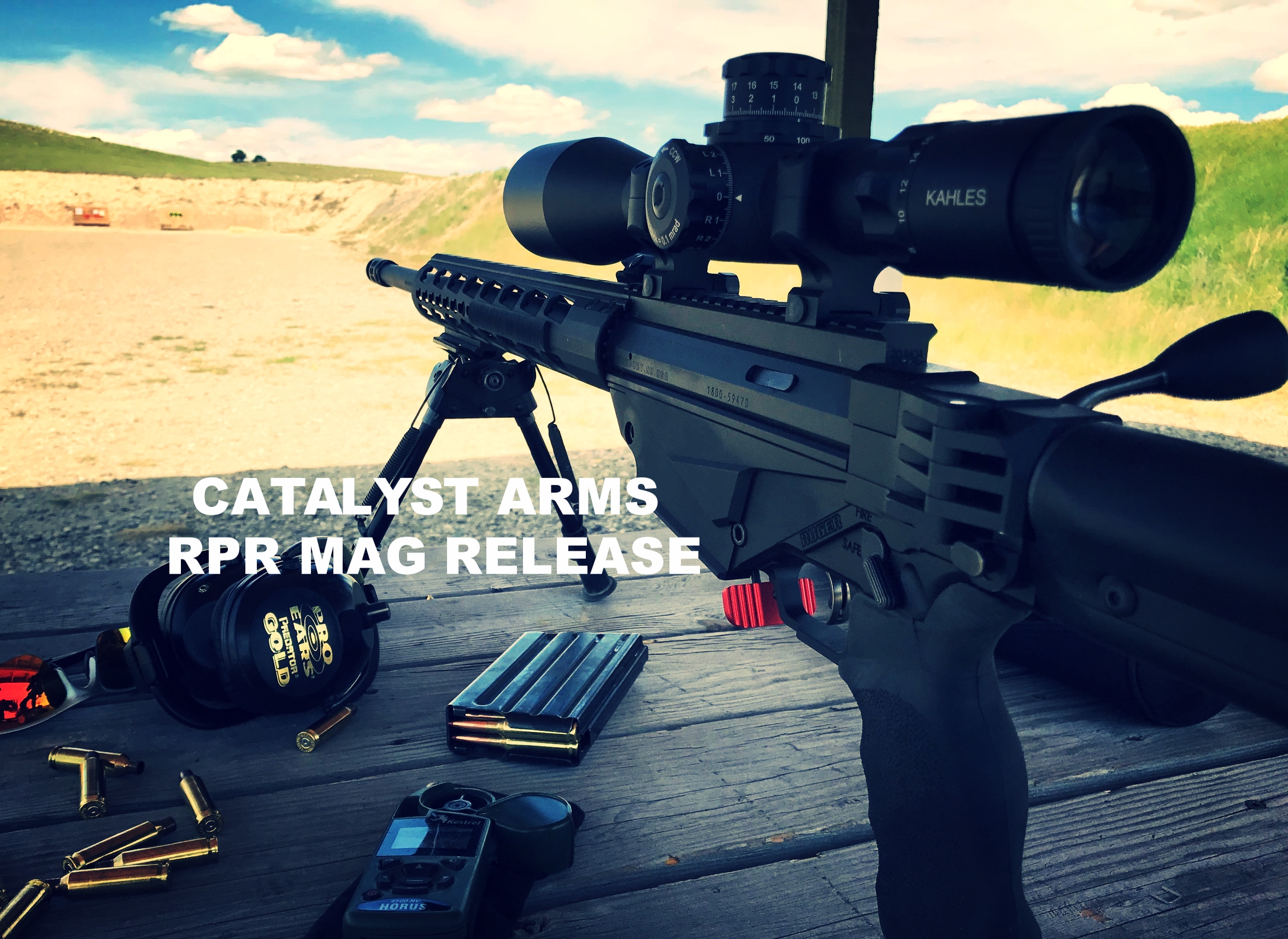 Stay on target with our RPR Mag Release Extension
Designed from real world use, our mag release extension allows for quick magazine release access and positive disengagement